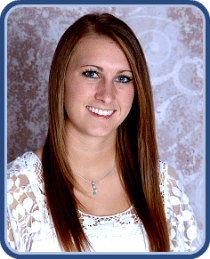 Hello, my name is Jenny and I am a clinical assistant for Musgrave Orthodontics. I graduated from Ridgedale High School and grew up in the Marion area. After high school, I graduated from the First Impressions Dental Assisting School.
I have been a part of the Musgrave Orthodontic team since 2014. I love working for Dr. Musgrave, enjoy our staff, and all the wonderful patients we have – I like making fun memories and great friendships.
I also enjoy being a part of the process to give each patient the beautiful smile they have always wanted. Observing such a great transformation in a patient is such a rewarding feeling, especially seeing their joy after looking at their new smile for the first time.
Outside of work, I love spending time with my fiancée, and playing with my niece and nephew.