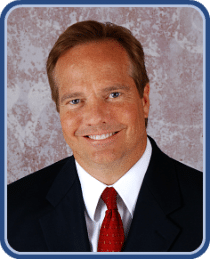 Board Certified Orthodontist (2003)
Diplomate,  American Board of Orthodontics
Dr. Musgrave knows how to correct all kinds of orthodontic problems from the very simple, to the very complex tooth movements, to the more advanced surgical cases.  In fact, many times general dentists and even orthodontists will refer their most difficult orthodontic and TMJ (jaw joint) cases to Dr. Musgrave.  One should note that even if a doctor is board certified, it is important to ask other people their opinions on a doctor's ability to achieve your desired result rather than relying solely on their board certification status.
Education
B.A.,  Ohio Wesleyan University (1984), graduating Magna cum Laude and Phi Beta Kappa
D.D.S., University of Michigan (1988)
TMJ / TMD Certificate,  Eastman Dental Center (1990)
Orthodontic Certificate,  Eastman Dental Center (1992)
Educated by two masters in orthodontics:  Dr. J. Daniel Subtelny—author of the textbook Early Orthodontic Treatment, and Dr. Karl S. Musgrave—previous Chairman of the Orthodontic Department at the Ohio State University and former partner in private practice with Dr. Subtelny
Dr. Musgrave credits his mentors, who were known for teaching "how to think" about orthodontics, in his education to provide "out of the box" solutions to complicated dental situations
Recognition
Voted as The Delaware Gazette's  Reader's Choice Award "Best Orthodontist"  in Delaware County – 2009–2018 (no contests '11-'14)
Voted  as The Marion Star's "Best Orthodontist" in the "Best of Marion" – 2011, 2012 (no other contests)
Voted into the Columbus Monthly's "Top Dentists" (under orthodontic specialists section) – 2011—2018
Voted into the American Institute of Dental Professional's "10 Best" Orthodontists by State for Patient Satisfaction — 2016-2018
Listed in America's Best Dentists 2016-2018
Member of the Trademark Who's Who "Top Doctors Honors Edition" — 2017
Member of Marquis Who's Who — 2018
Member of Marquis Who's Who Top Professionals Series –2018
Published a technique that better visualizes the TMJ during magnetic resonance imaging (MRI).
Fun Facts
Dr. Musgrave really enjoys the positive responses of patients as beautiful changes occur in their dental appearance and of his TMJ patients as they experience relief from their painful symptoms as treatment progresses.
Outside the office, "Dr. Mark" enjoys skiing, fishing, physical fitness, church, playing piano and attending activities of his children and patients
– He and his wife, Chris, an elementary music teacher, have two children, Connor and Grace