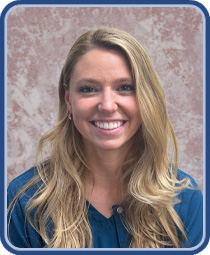 My name is Sarah, I joined Dr. Musgrave's office as an Orthodontic Assistant in 2018.
After graduating from Elgin high school, I attended the First Impressions dental assisting program and became a certified dental assistant.
I enjoy working with our staff and Dr. Mark very much, as well as making relationships with our amazing patients.
To me, it's rewarding when I can make a patient feel comfortable with their treatment.
I also love creating smiles that patients can be proud of and feel confident about.
In my spare time, I enjoy crafting, watching movies, fishing, and spending time with my husband, family, and friends.